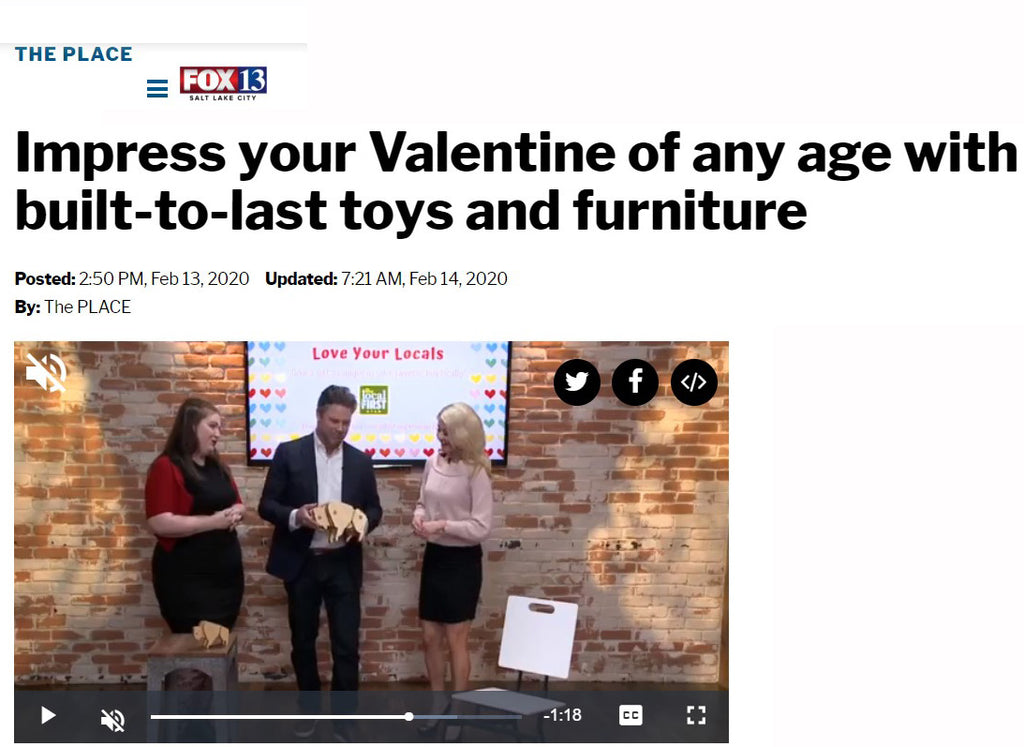 We were thrilled to see Eric Jacoby on Fox13 the PLACE, discussing the furniture and toys made locally in Salt Lake City by Eric Jacoby Design. 
If you didn't get a chance to see Eric on TV:  Be sure to see the video here 
Thank you to Tiffany, Jennifer and the entire staff of Fox 13!
The segment was a way to highlight the local business featured in the  Local First Utah Love Your Locals Valentines Day Buyers Guide.
Thank you to Kristen at Local First Utah for putting us in the buyers guide and for helping to get Eric on TV!
To read more about us,  see the article about us in Utah Style & Design