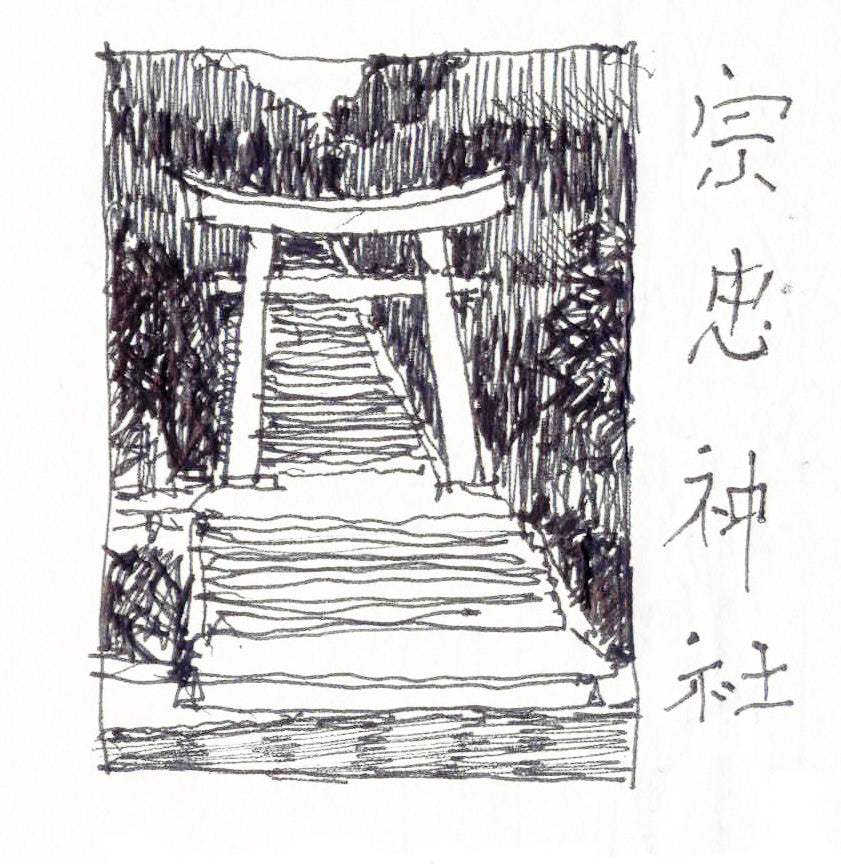 The Japanese Torii is symbolic of the transition from the mundane to the sacred. It is also the inspiration for our Tectonic Dining Table
The word Torii literally translates from Japanese as follows: tori (bird) + i (perch) = bird perch. The gates are an ancient symbol in the Shinto Religion, signifying the transition from the everyday to a sacred place. A person who walks through the gateway has transitioned to the realm of Kami (Shinto gods).

The form of a Torii is simple and meaningful which is what appealed to Eric Jacoby when he drew this sketch in Kyoto, circa 2001. We don't claim that the Tectonic Dining Table is sacred, but it is meant to provide something sculptural as well as serve everyday needs by being a very practical table.

The table has been carefully designed to fit up to eight people comfortably - knee clearance for any arrangement of six or eight people was critical for determining the geometry of the structure.
Some folks get nervous about owning a glass table, but the reasons to consider buying one go beyond the beautiful modern appearance – glass is an extremely durable and cleanable material. A glass top will stand up to family science projects, sharpies, and paints. It will also sparkle below a Thanksgiving (or sushi) dinner. Our glass tops are tempered with polished edges and rounded corners.
Like a Torii gate which has a simple elegance and careful craftsmanship; the Tectonic Dining Table is a minimalist arrangement of carefully connected elements.  The glass floats above the frame, the frame floats above the floor.  The combined architectural systems of steel and glass stand out as a robust statement of modernism.
Further Reading
Read our recommendations on making a travel sketch